Government Contract Work
We work with government agencies and organizations to provide contracting services and we are are always interested in expanding our services in that area.
Government Contract Work
As a local residential and commercial contractor, we have worked on many government projects for state agencies. We are fully equipped and cleared to manage more of these projects. As an official minority-owned business, we are eager to partner with more agencies to help advance our mutual objectives. Our founder is an army veteran committed to ensuring a fair price, not the highest price, for the work performed for US and Maryland taxpayers.
We are not comfortable advertising the agencies and departments we have worked with but would be happy to discuss with prospective government entities upon further request.
We are sure you would find Chesapeake Painting Services is the most professional, highest quality, legitimate and reasonably priced contractor in the area. Please search through our site to see samples of our work, references and testimonials, and to get a clear understanding of our expertise. We are transparent and honest, only employ legally documented professionals, and treat every customer, commercial, government or residential, as the gentlemen we are.
Reasons to consider us for your government project
We have completed government contract work in the past
We are a business in good standing in Maryland with over 20 years experience as a local contractor
We only employ legally documented workers and can prove it
We are transparent, only charge for what you need, and respond very quickly to RFPs
We want more of this kind of work and are very open about that fact!
…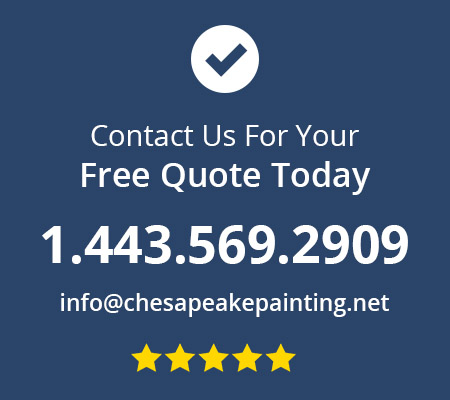 Let's Get Started!