After years of living on the Chesapeake Bay, the elements have taken a toll on this customer's deck. We'll call him Dan, which is actually his real name so that's a good start. Dan and his buddies built the deck on Saturday afternoons, days off, and any other times they wanted to take some time off to hang out with the guys.  Perhaps they didn't know or maybe it was the Natty Boh beer, but unfortunately the deck was not up to code.  This story-line shows you the process of how we brought it up to code and gave it a much needed makeover.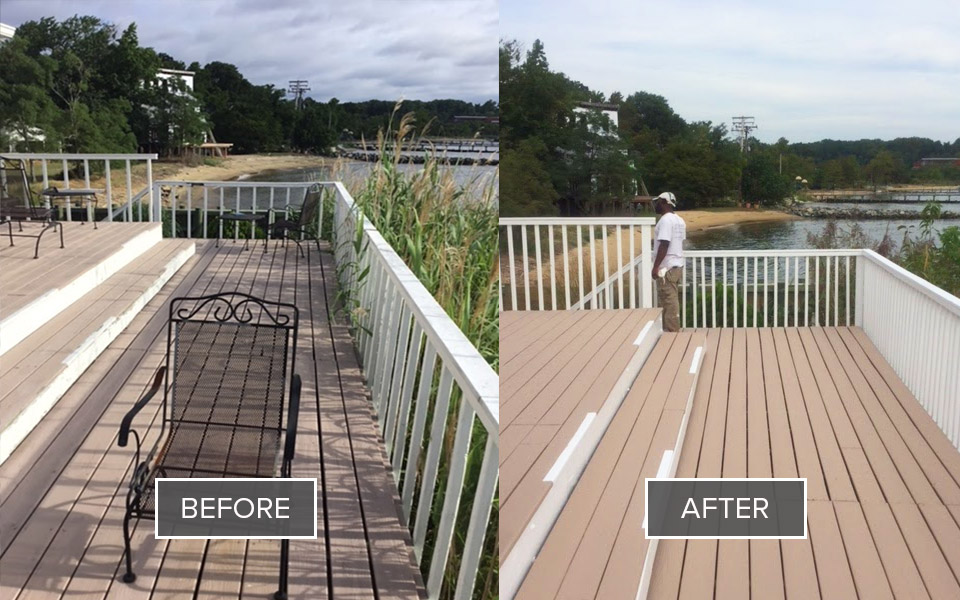 This deck clearly had some rotting wood and other structural issues that needed to be addressed so we focused on those repairs first. When building a deck it is critical to use the right materials, build it to code, and ensure structural integrity for many years to come. If you don't know and don't want us to build it for you, just ask and we'll help you make good decisions (of course we are experts at Deck Painting and Staining too!)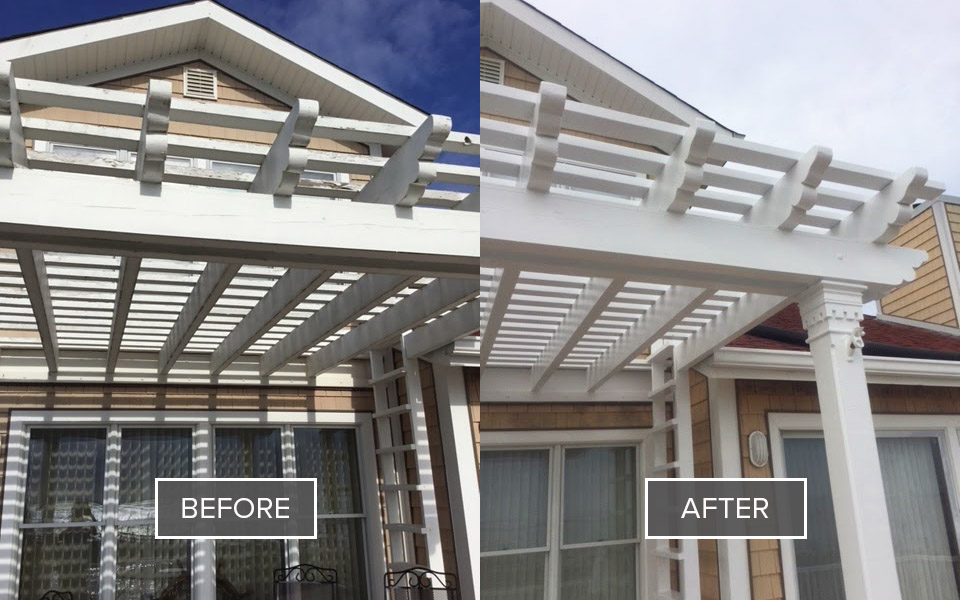 After replacing rotten wood, adding extra supports to bring it up to code, as well as powerwashing, it is time to paint and stain it. As simple as this work may seem, through time consuming, it is essential to use the right materials the right way and in the right weather. Otherwise you will find yourself doing the same project in another year or two (and it might look crappy).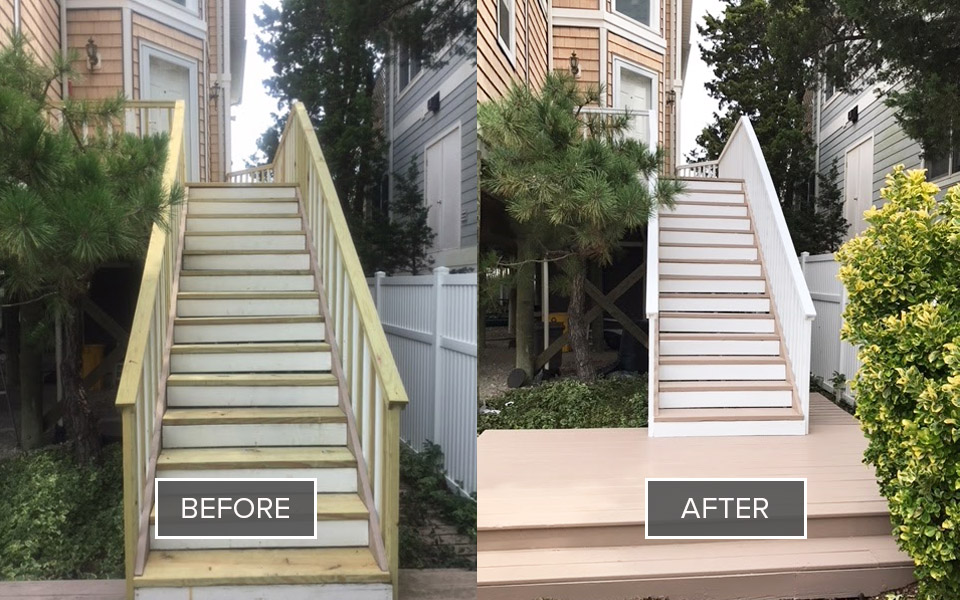 Decks are tough but they can add a great aesthetic value to your home while also providing an invaluable outdoor living space. Unfortunately they cannot be hidden away like the moldy junk under your sink or ignoring the chipped paint in your spare room. People see your deck and it reflects the care and value you place on your home.
Get Your Free Estimate Today!
We have the top reviews in every independent review site. Schedule your FREE estimate today to join thousands of Happy Customers.